Art Museum Plzen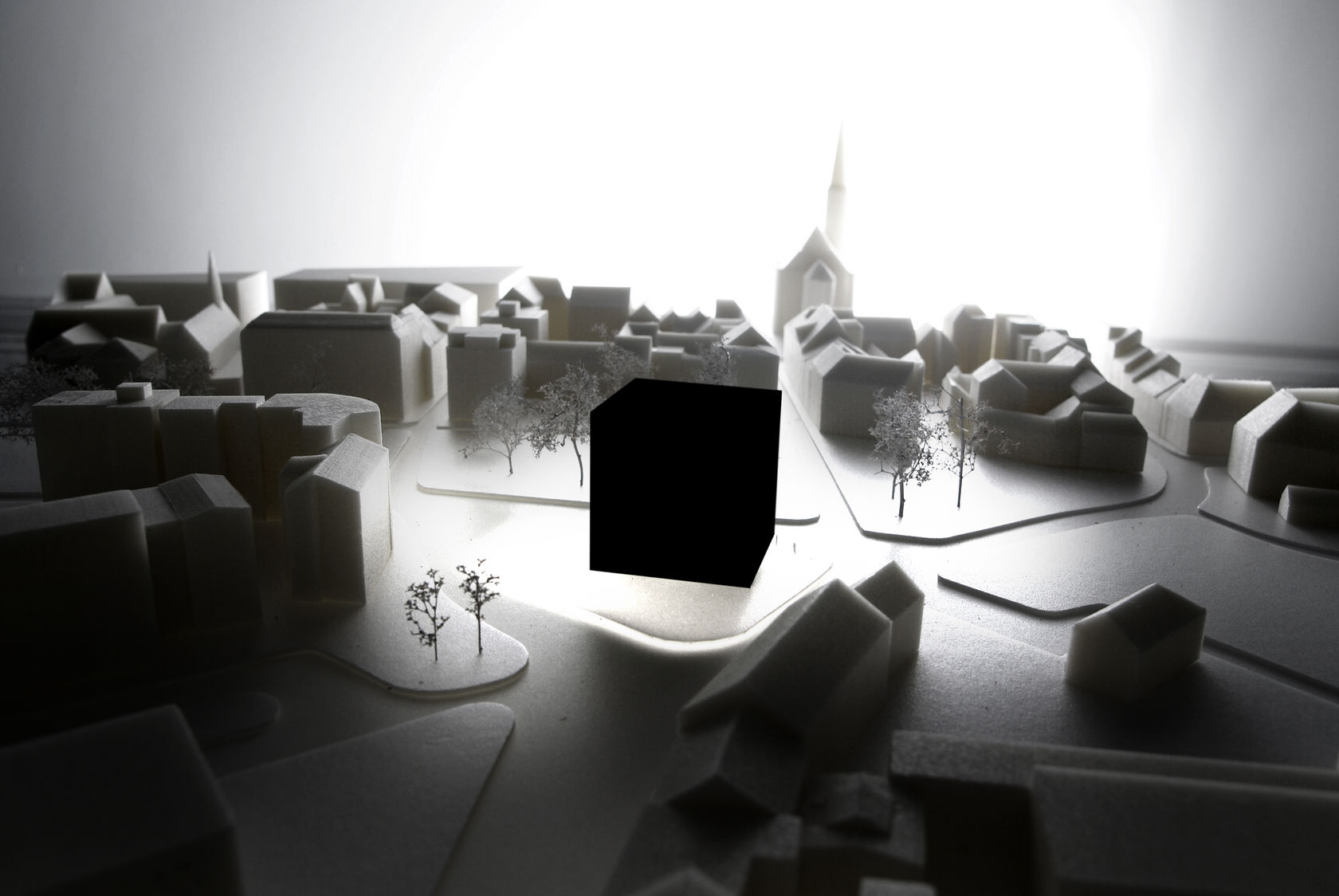 Point Zero of Architecture
Location

Plzen, Polen

Program

Art Museum

Client

The City og Plzen

Size

4000 m²

Year

2009

Collaborators

Holgaard Arkitekter
To create the ultimate condition for exhibiting art, we must eliminate architecture.
Nothing should stand in the way of the true expression of the arts.
Our aim is to do within architecture what Malevich did within painting - to create a void that opens up an endless space for interpretation and feeling. The perfect museum.

By creating a cube of 26x26x26 meters, lifting it of the ground and wrapping it in the blackest and least reflective material in the world - made out of carbon nanotubes, we are able to create a building with no reference to the history of architecture. A building which is not a building.

The color and texture of the facade will absorb all light, and have no reflection. The museum is only visible because of the surrounding light. The box will simply be perceived as a black hole.
A void. A field of blackness. A point zero of architecture.