National Museum Oslo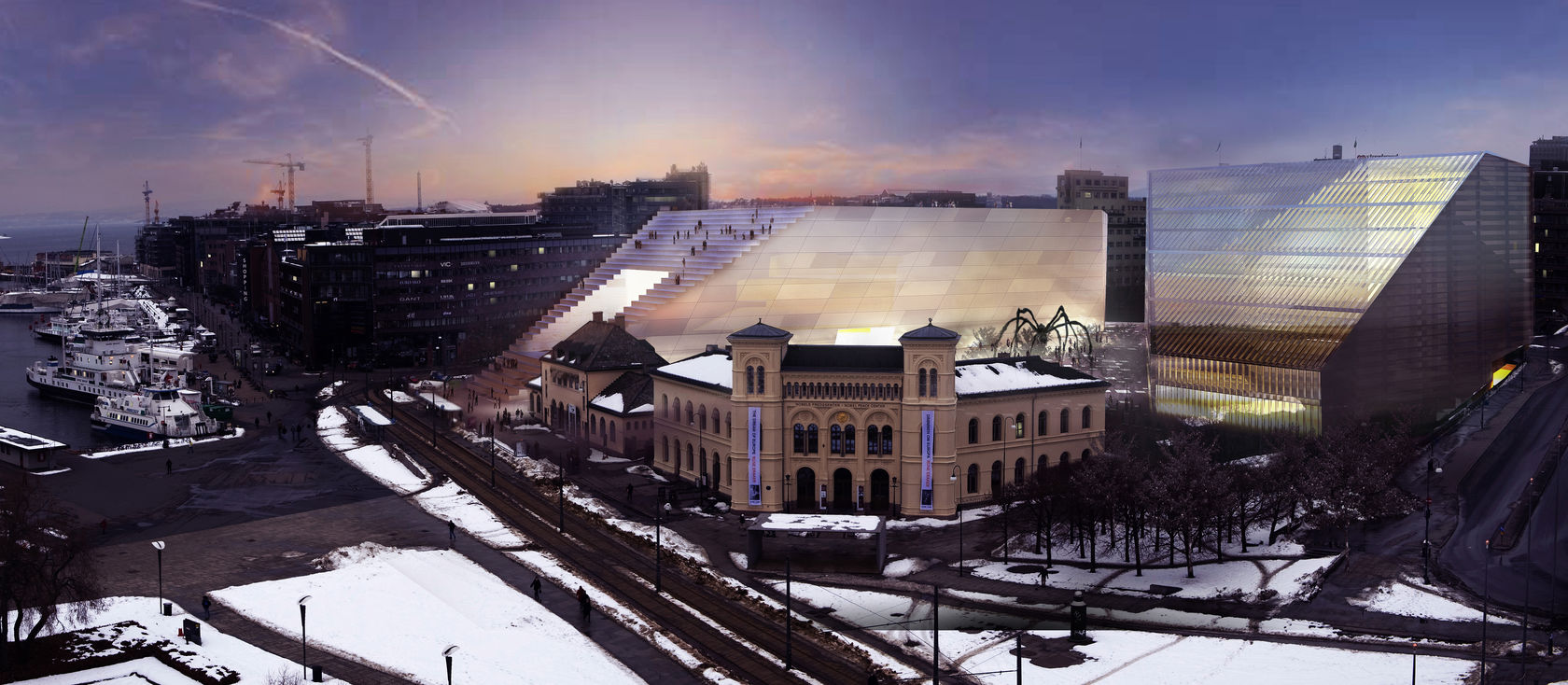 Experience time and space
Location

Oslo, Norway

Program

Museum

Client

Statsbygg

Size

49.000 m²

Year

2009

Collaborators

EKJ Engineering A/S, Holgaard Arkitekter
The Norwegian National Museum could be the "perfect museum" where art and architecture create a symbiosis. The rational building provides optimal conditions for exhibiting art and at the same time it is a meaningful sculpture in itself - a 3D art piece.

Every function and all circulation in the new museum are organized around a central exhibition space which works as a giant periscope - a 120 meter long tube with an opening in each end.

When the guests arrive in the middle of the space they will be surrounded by the sea and the sky. In one direction there will be a perfect view towards the beautiful Oslo fjord, and in the other direction a huge mirror-glass wall will reflect the view of the sky.

The outside world becomes a part of the exhibition experience, but the museum also reaches out to the city. The facade towards the waterfront is like the Spanish Stairs in Rome - a place for people to hang out and enjoy the beautiful view.